Bonjour,
Un film documentaire sur l'un des meilleurs groupes de tous les temps au ciné de Plan de Campagne, salle Pathé+, le 21/11/2019.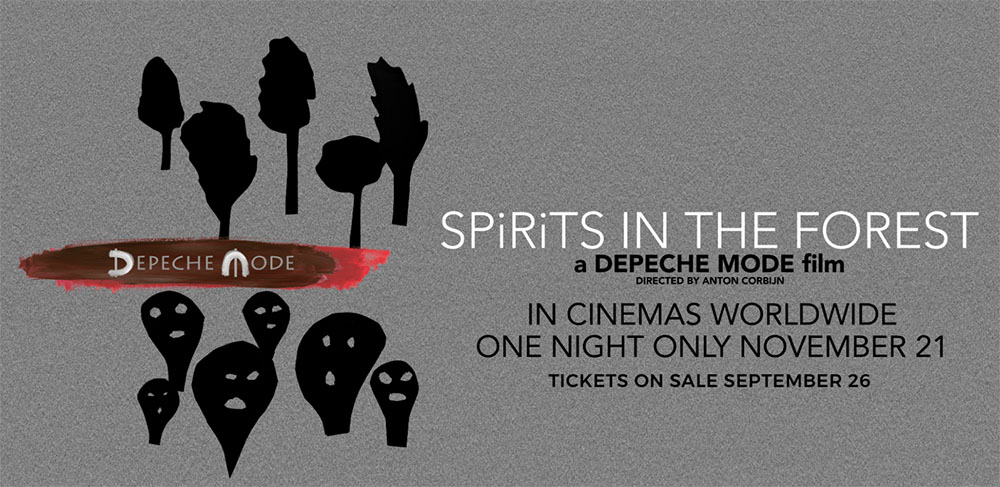 Pour les fans, réservations suivant le lien ci-dessous :
https://s.cinemaspathegaumont.com/#/V3120S167/booking?pos=c2VhdGluZw==
SPIRITS of the Forest", sera projeté dans les salles du monde entier le 21 novembre. Il a été réalisé par le collaborateur de longue date du groupe, Anton Corbijn.
Le film nous plonge dans "l'histoire émouvante de six fans de Depeche Mode entremêlée de performances musicales du groupe" filmées lors des derniers concerts du Global Spirit Tour en 2017 et 2018 à Berlin.
Des images du groupe en backstage figureront également dans le film.
Tarif unique de 12 €